Established in 1907, New Berlin Hills Golf Course is continually recognized as one of the premier Milwaukee golf courses.
This 18-hole public golf facility in Southeastern Wisconsin, located eight miles west of downtown Milwaukee, has become one of the well known among local golfers for its fast and challenging greens, excellent course conditions and quality customer service.
New Berlin Hills has hosted several state tournaments and has served as one of the qualifying Milwaukee Wisconsin golf courses for the PGA Tour's Greater Milwaukee Open.
New Berlin's visually striking and comfortable 5,000 square-foot clubhouse acts as an ideal setting to take in panoramic views of many of New Berlin Hills' picturesque golf holes. Together, the golf course and clubhouse provide the perfect locale for your foursome, group or private party to enjoy an exceptional golf experience at one of the top Milwaukee Wisconsin Golf Courses.
100 Years of History from Woodmont Country Club to New Berlin Hills – Written by Ray McInerny Sr.
Founded in 1905 by Oscar Greenwald of Gimbels Department Store, Dr. Patek, a founder of Patek Paint Company, Joseph Landauer of Landauer Company and a prominent group of lawyers who formed the Woodmont country Club.
January, 1907 Woodmont Country Club purchased its original 40 acres in Section 1 from Daniel Ewer. This formed the 9 hole golf course and exclusive club for members only. It prospered for a while and then, as it's members aged and the Depression hit, a mortgage to expand the club obtained from Wisconsin Bank proved fatal. Eventually, unable to pay the loan, it was foreclosed and the club was sold at sheriff's sale on January 5, 1943.
Purchased on January 5, 1943 by John Schunk, a realtor, John Wimmer, a builder, and attorney Cy Shabaz who operated the club under the name Lincoln Hills with Monie Weiser as pro and Monie's brother Elmer as assistant.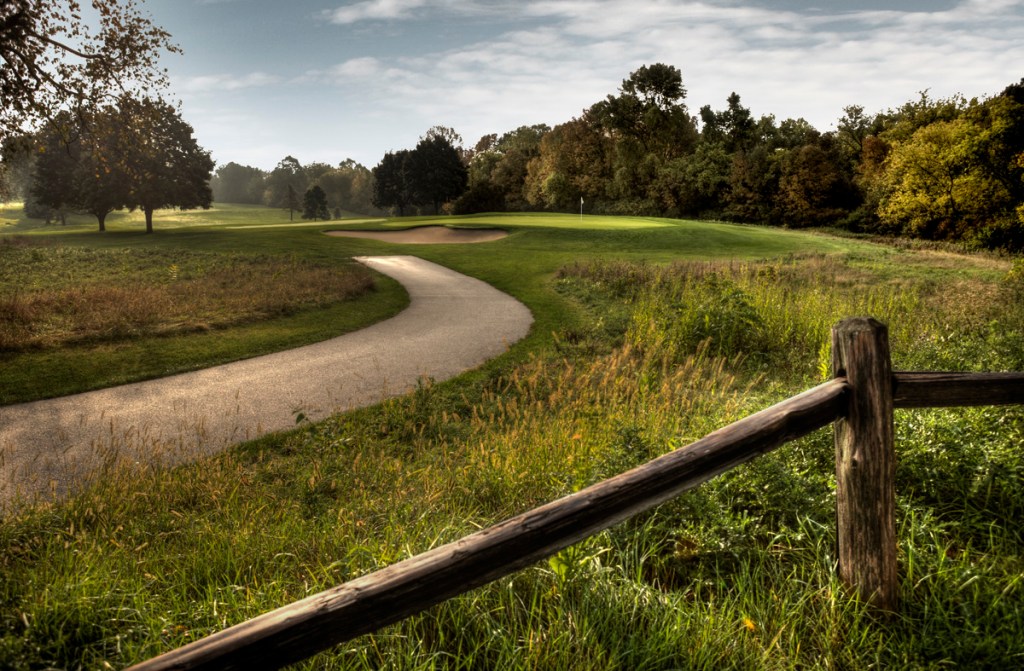 The early years of Lincoln Hills were successful and led by the active participants. Fantastic meals were served by Chefs Karl and Gretchen Mader, who later opened their own restaurant in the City of Milwaukee after a fire destroyed the clubhouse in 1945. Several years passed as the club became more successful and widely used for golf and winter tobogganing. The Wimmer and Shabaz families contributed to the development of New Berlin and Lincoln Hills continued to be successful. For a long time the fuse box in the clubhouse, built by Lincoln Hills, smelled but for some reason was ignored and in 1945 the clubhouse was destroyed by an electrical fire. Interest waned in the mid 1950's with Mr. Wimmer left as the only surviving member of the original trio.
In 1954, the President of Allis-Chalmers Manufacturing Company, W.A. Roberts fulfilled a dream for his company to own a recreational facility, and so when the opportunity arose Allis-Chalmers bought the course. Shortly thereafter he died, so the company named the course for him, W.A. Roberts Golf Course. The company and it's employees enjoyed the use of the course for several years as the first woman head pro in the state of Wisconsin, Miss Goldie Bateson remained the teaching professional and manger for 21 years till 1976. In 1977 and 1978 Allis-Chalmers leased the course for operation as a public golf course. During this time the fate of the financial health of Allis-Chalmers was in questioned and a buyer for the course was sought.
In December, 1978 the City of New Berlin purchased the course from Allis-Chalmers and renamed it New Berlin Hills Golf Course. Through the efforts of many New Berlin employees such as Mr. Gene Park, Recreation Director, many former city mayors such as Mr. Eberle, Mr. Rathke, Mr. Malone, Mr. Tulle, Mrs, Cerra and aldermen from these various administrations who foresaw the opportunities at the golf course, members of the Parks and Recreation Commission, Mr. Leuthold and countless others who did so much to bring this wonderful facility into the city of New Berlin.
Written and researched by Ray McInerny Sr.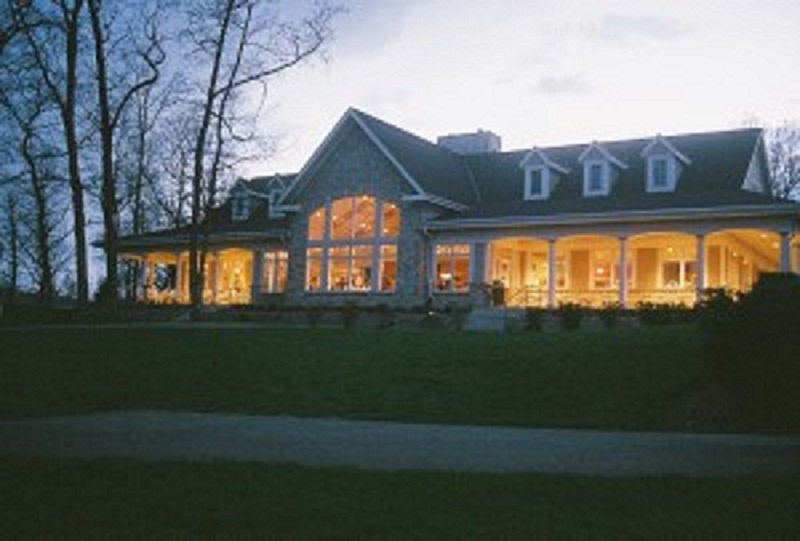 Information for this piece comes from The New Berlin Historical Society magazine, "New Berlin Almanack;" a letter from John Schunk on the history Woodmont/Lincoln Hills/W.A. Roberts Golf Course to Patti Joannes; the book "History of Waukesha County;" Waukesha county Historical Society; New Berlin Public Library; and from Mr. Gene Park, Mr. Paul Leuthold, Mr. Bill Bowers, former City Clerk; several former mayors of New Berlin and various other personal inquires in our city.
The city of Milwaukee also enjoys an historical past with New Berlin Hills. The City Employee Golf Club of Milwaukee had record matches being played, then named Lincoln Hills, as far back 1946. Now called the City Hall League, the club still enjoys playing at New Berlin Hills.